Improve your link strategy with Campaign URLs
SDS conducted a Google Analytics training session with colleagues from the Communications team at Tandridge District Council. After taking the team through the basics of understanding their Google Analytics data, we quickly identified a crucial metric that could really help them with their social media campaigns.
We identified that with careful planning and use of campaign URLs, Tandridge could identify the best times to post their social media content to maximise the reach of their communication.
Campaign URL tracking is the practice of adding some additional parameters to a link you advertise, which provides more detail about the use of that link. Assume you want to find out how many people clicked on that link and viewed your specific webpage as a direct result of reading a blog post or clicking from an email you sent them. Or from a local authority point of view, you could analyse how many people clicked on the link to sign up to the garden waste service from a post on your website, from a twitter post, from your facebook post, from an email, from a poster, etc.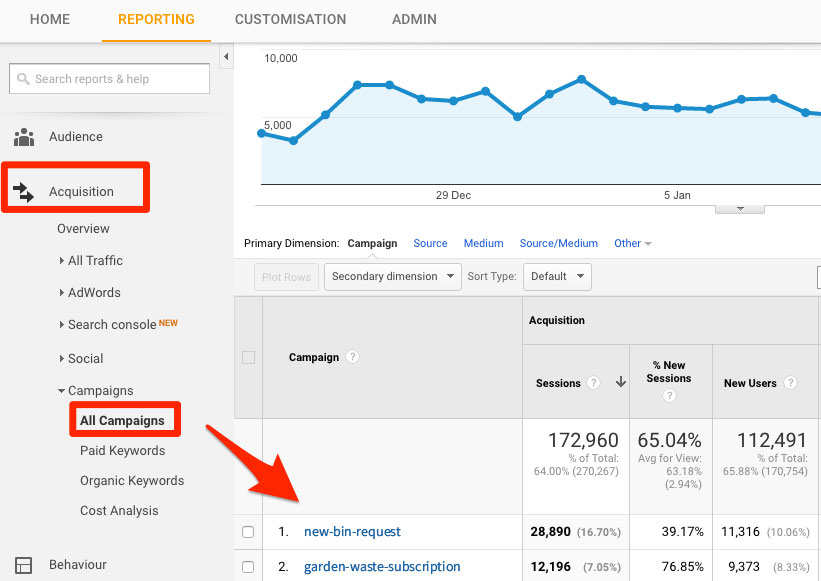 Creating campaign URLs is a great way to narrow down your reporting focus and dig deeper into the detail. By analysing your referral traffic, you can paint a more accurate picture of how your campaigns are performing. This includes your on-site content strategy, advertising campaigns, email marketing, and just about anywhere else you create a link back to your site and want to know how that link is performing.
SDS are happy to help you plan your marketing activity using campaign URLs. We can also offer google analytics training to get to the heart of the data. Let us know if you are interested.