Conducting accessibility audits
With the website accessibility regulations for existing public sector websites coming into force on 23 September 2020, many local authorities are faced with making changes to their websites.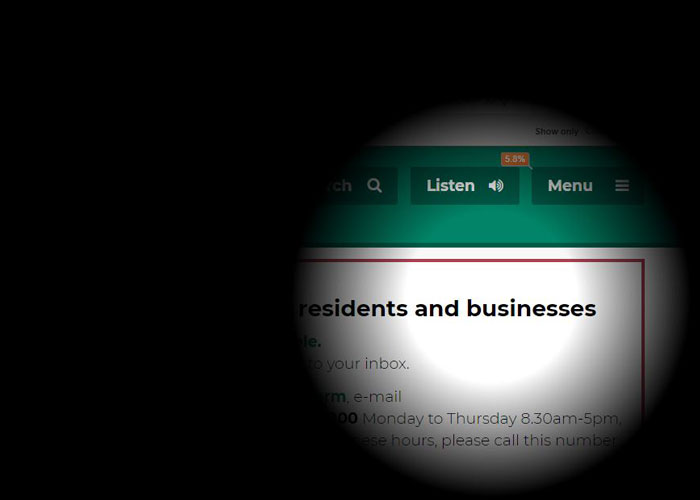 A large proportion of disabled people experience problems in accessing online public services and the regulations form a necessary reminder for all organisations to consider the needs of all their users when building online services.
SDS have recently undertaken 5 high-level website accessibility audits for our partners. These have included sitewide audits for Tandridge District Council and Waverley Borough Council and audits for The Assembly Hall Theatre, The Amelia and GO Tunbridge Wells websites
We used a range of different accessibility checkers as well as manual checking and screenreader testing throughout these audits.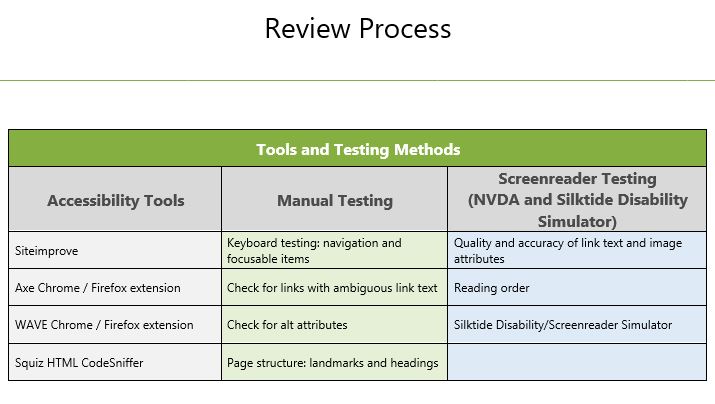 Armed with some quick fixes for their web editors alongside a more detailed developer level analysis, SDS gave their partners valuable feedback allowing them to produce a roadmap to make changes to their websites and fulfil their obligations under the new regulations.
How SDS can help you meet the accessibility regulations
There are four steps each organisation is advised to take:
Recognise how the regulations will impact the organisation
Decide how to check the website for accessibility problems
Make a plan to overcome any accessibility issues that may exist
Publish an accessibility statement
We have successfully hosted several Accessibility workshops looking at how our websites currently appear to those with a range of disabilities including vision, motor, cognitive and hearing. These workshops have helped our partners plan more inclusive online services.
Through a high-level accessibility audit, SDS have armed their partners with information to make a plan for overcoming accessibility issues. This is important as it can help inform a roadmap for future activity around meeting the regulations and is valuable if the website were to be audited by GDS.
We have been able to advise about how to write an Accessibility Statement and what it should include.
In addition to the above audits, SDS are currently developing online courses that cover topics such as how to write for the web and how to create accessible online documents (PDFs).
If you are interested in learning more about how we can help you to meet the regulations in time, please contact us.